electrolytic capacitor high voltage isolation
Capacitance:15uF
Rated Voltage:450V
Endurance(105°C):8000h
Size(D*L):13*25mm
Ripple Current:107mArms
Customized Service: Capacity, Voltage, Size, Trademark
Warranty: Unconditional replenishment
Description
electrolytic capacitor high voltage isolation Features And Applications
Electrolytic capacitor high voltage isolation is a silicon dioxide capacitor dielectric composed of multiple layers, each layer being a typical construction of an integrated circuit. Each layer is a silica deposited using a chemical vapor deposition process. Chemical vapor deposition is an atomic molecule deposition process for forming a silicon dioxide film. Before adding the second layer to the other layers, we will polish the first layer using a chemical mechanical polishing planarization process to achieve better adhesion between the two layers. The result is a very thick silicon dioxide capacitor with an overall thickness of over 10.5 microns for high isolation voltage capability.
One of the best tests to test this performance is the breakdown voltage test, or a slow rise to breakdown voltage test. In this test, a high AC voltage is applied from left to right. This voltage is incremented at a rate of 1kV RMS per second until a breakdown occurs. When breakdown occurs, the breakdown voltage is recorded. This process is repeated on a large number of devices. Through statistical analysis of these devices, we can evaluate the performance of the technology relative to the rating. The average breakdown voltage of the XUASN capacitor is higher than 14kV RMS. This is much higher than the nominal isolation voltage of 5.7kV RMS.
A better method for judging how much this performance is higher is the CPK indicator. A CPK of 1 indicates that the data is higher than the isolation requirement of 3 sigma. A CPK of 2 indicates that the data is higher than the isolation rating of 6 sigma. Our data set has a CPK greater than 6. The CPK is measured under production test conditions and is 20% higher than the isolation rating.
electrolytic capacitor high voltage isolation 15uf450v Parameter
Type: Long Life Electrolytic Capacitor
Colour:Black Shell And Golden Font
Product Number:XLS150M2WD13L25B
Capacitance: 15uF(150)
Rated Voltage:450V(2W)
R.C:107mArms
Tanδ:0.2
Endurance(105°C):8000h
Size(D*L): 13*25mm                         Solder Pin:5.0mm                     Weight:5.6g
Packing:Bag Packing(B) Or Taping Package(T)
Specification of 8000 hours long life radial aluminum capacitor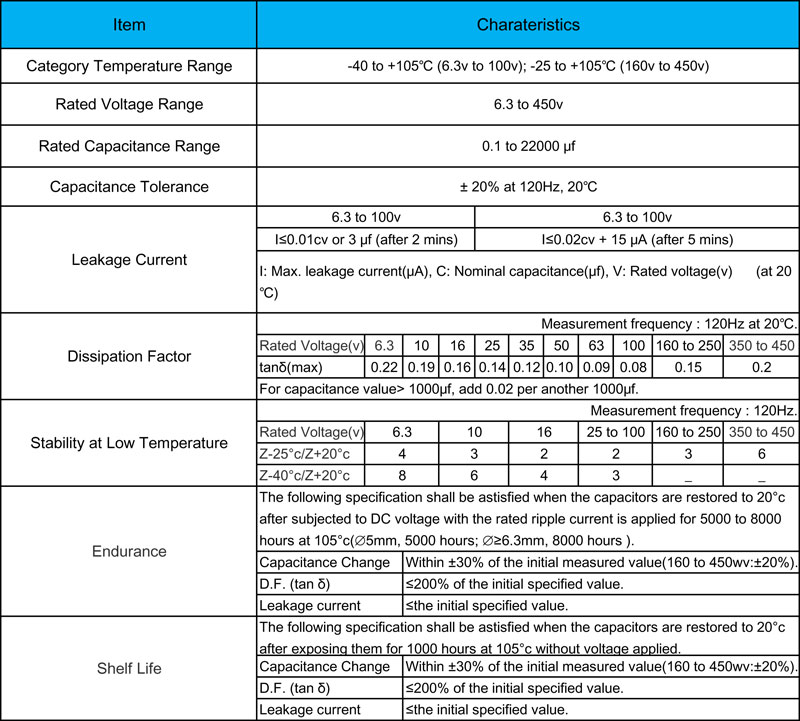 Dimensions(mm)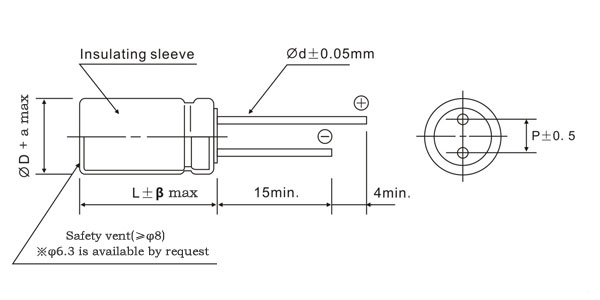 ΦD
5
6.3
8
10
13
16
18
P
2.0
2.5
3.5
5.0
5.0
7.5
7.5
Φd
0.5
0.5
0.5
0.6
0.6
0.8
0.8
α
1.0
2.0
β
0.5
Frequency coefficient of rated ripple current
| Capacitance(μf) | 50Hz | 120Hz | 300Hz | 1kHz | 10kHz |
| --- | --- | --- | --- | --- | --- |
| 0.1 to 47 | 0.75 | 1.00 | 1.35 | 1.55 | 2 |
| 68 to 680 | 0.80 | 1.00 | 1.25 | 1.34 | 1.5 |
| 1000 to 22000 | 0.85 | 1.00 | 1.10 | 1.13 | 1.15 |
Standard Ratings(at 120Hz, 105°c)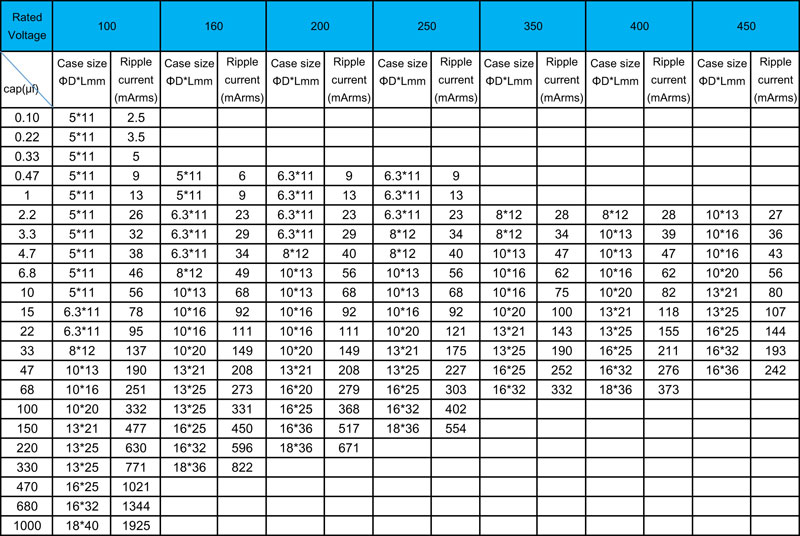 factory show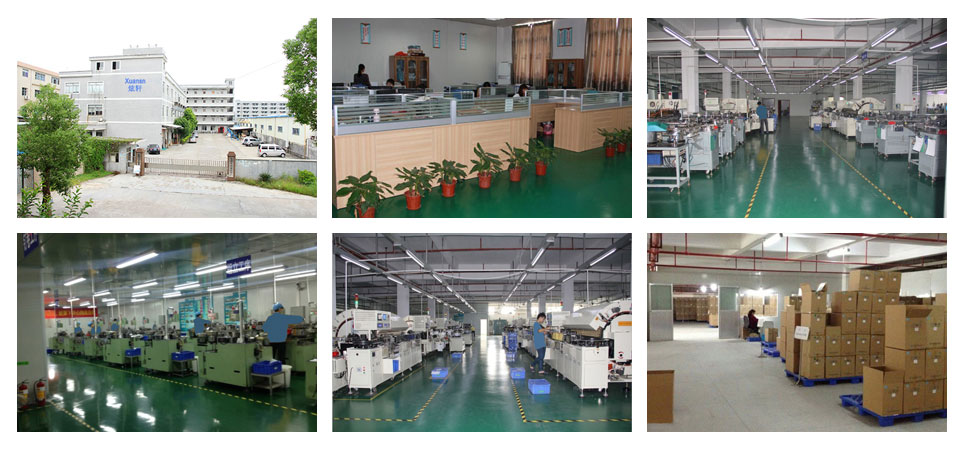 Our advantage:
We have a sound raw material cooperation system and cargo inspection mechanism.
Products with high stability, high temperature, small size, small tolerance and so on.
Product tolerances are strictly controlled between -15% to -10%.
We have the world's most advanced production equipment, and improve the management process.
We can provide custom design of your needs and provide free sample for you.
Our products comply with the RoHS Directive and the factory conforms to the ISO 9001 management system.
FAQ:
Q1. Can i have some samples for capacitors?
A:  Yes, welcome sample to test and check quality,factory brand samples are free.
Q2. What about the lead time?
A:  The sample needs 3-5days, the mass products needs 2 weeks for order quantity.
Q3. How do you ship the goods and how long does it take to arrive?
A:   We usually ship by DHL,UPS,FEDEX or TNT, it usually takes 3-5 days to arrive.Airline and sea shipping also optional.
Q4. Is it OK to print my logo on capacitor?
A:   Yes,pls inform us formally before our production and confirm the design firstly based on our sample
Q5. Do you offer guarantee for the products?
A:   Yes,we offer 2-3years warranty to our products.
Q6. How to deal with the faulty?
A:   If the item you purchase from factory beacuse of quality problems, you can return them to us for replacement or refund. And any items returned must be in their original condition to qualify for a refund or replacement.
If you have any interesting and problems, please feel free to contact us!
Contact Us
Email: filmcap@xuanxcapacitors.com
Pho(whatsapp): +86-18825879082
Skype: Coco.PSH
Website: xuanxcapacitors.com