Many member states of the European Union are scheduled to start the COVID-19 vaccine on the 27th, giving priority to medical staff and elderly in nursing homes.
According to the plan of the European Commission, France, Germany, Italy, Austria, Portugal, Spain and other countries will start vaccination on the same day. European Commission President Ursula von der Lein wrote on social media, "We are beginning to turn a new page in a difficult year."
The vaccines ordered by EU countries are jointly developed by Pfizer Pharmaceuticals Co., Ltd. and the German Biotech Company, and are produced in Belgium and Germany. The vaccinators need two injections, 21 days apart.
Hungary and Slovakia started vaccination "one day ahead" on the 26th. Hungary's first batch of vaccines can be vaccinated for 4875 people, first for the first-line medical staff in the capital Budapest. In Slovakia, members of the government's COVID-19 response committee were vaccinated first.
Italy, Spain and France, which have been severely affected, received the first batch of COVID-19 vaccine on the 26th.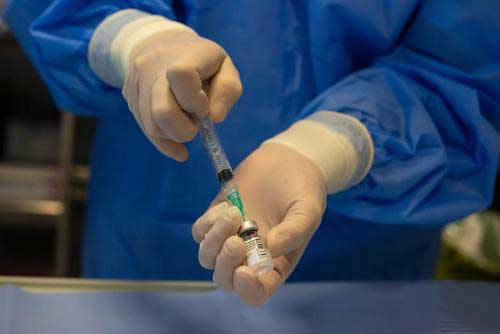 France received the first batch of 19,500 doses of vaccines, which will be launched in nursing homes and hospitals in the Île-de-France region where the capital Paris is located and the Burgundy-Franche-Comté region in the east. The French government hopes to vaccinate 1 million people in nursing homes from January to February next year.
The first batch of vaccines in Germany were transported by truck to nursing homes in many places on the 26th, where the elderly will be vaccinated. Before the official vaccination started, a 101-year-old woman became Germany's first vaccination on the 26th. The German government intends to allocate 1.3 million doses of vaccine to local health departments by the end of this year, and approximately 700,000 doses of vaccine will be distributed every week from January next year.
In Portugal, the first batch of vaccines was transported by a truck to the central region under police escort, and then distributed to five major hospitals.
Reuters and other media reported that the survey showed that many people in some EU countries, including France, Poland, and Italy, are skeptical or unwilling to get the new crown vaccine. Italian Foreign Minister Luigi Di Maio called on people to be vaccinated on the 26th: "We will regain freedom and be able to embrace again."
Italy is the country with the largest number of new crown deaths in the EU, receiving nearly 10,000 doses of vaccine in the first batch. The Italian Ministry of Health said that Italy will soon receive 470,000 doses of vaccine every week.
The European Union currently has 27 member states with a total population of approximately 450 million. Von Delane previously said that in order to end the new crown epidemic, 70% of the population in the EU needs to be vaccinated.