On November 4, the 3rd China International Import Expo opened in Shanghai. After the successful holding of the first two sessions, the CIIE is becoming a popular trade event in the world. At present, the new crown pneumonia epidemic is still spreading around the world, the world economy is suffering, and global trade is looking forward to an opportunity for recovery. China's resumption of work and production is steadily advancing…Under this situation,The 3rd China International Import Expo Convening as scheduled is what China needs, and it is the hope of the world.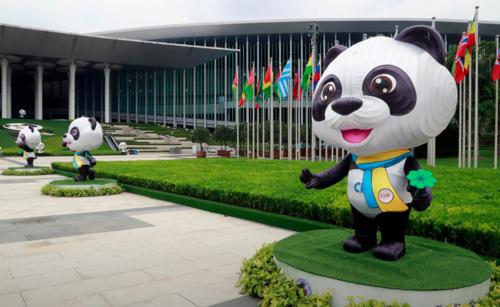 The third CIIE is a major international economic and trade event organized by China under the normalization of epidemic prevention and control. For the Chinese economy, the CIIE can be said to be of special significance and important role. Wang Bingnan, Vice Minister of Commerce, Director of the Office of the Organizing Committee of the CIIE, and Director of the China International Import Expo Bureau, said that the current CIIE is conducive to stabilizing the basic market for foreign trade and foreign investment and stabilizing the supply chain of the industrial chain; it is conducive to the implementation of the strategy of expanding domestic demand. Promote the in-depth integration and interaction of the two domestic and international markets and two resources, and better serve the new development pattern where the domestic and international dual cycles are the mainstay and the domestic and international dual cycles promote each other.
In order to make better use of the platform promotion role of the CIIE, this CIIE has carried out multi-channel precision investment promotion, held a number of investment promotion and supply-demand matchmaking meetings, targeted information about exhibits, and focused on inviting buyers with purchasing intentions to attract About 400,000 professional visitors have signed up. Among them, there are 2,238 companies with an annual turnover of more than US$1 billion, and nearly 1,400 companies with an annual import value of more than US$100 million.
The CIIE dividends are gradually being released. Many ministries and commissions continued to introduce tax incentives, customs clearance convenience, and market access support policies on the basis of the previous two sessions. During the exhibition period, 13 policies including three tax exemption for the import of exhibits and allowing exhibitors to apply for temporary permits for importing special food have formed institutional arrangements. This year, six additional support measures have been added, including allowing exhibits to be transferred to special supervision areas to carry out cross-border e-commerce business after the exhibition.