According to local media reports, the Maldives reopens border to receive first international tourists. A Qatar Airways flight carrying more than 100 tourists arrived in the Maldives Verana International Airport early on the 15th, marking the official opening of the Maldives border closed due to the new crown epidemic .
On that day, the Maldives also welcomed its first international flight in more than three months. The Maldives Ministry of Tourism stated that from July 15 onwards, resorts on the tourist island will be open, while hotels on Resident Island will be open on August 1. Tourists do not need to provide a negative test report of new coronary pneumonia. If they have fever, cough and other symptoms after landing, they will receive a free test.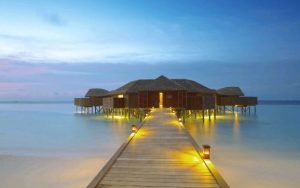 The Maldives Ministry of Tourism, Market and Public Relations Corporation and Maldives Airport Co., Ltd. issued a joint news statement that said that the Maldives has suspended the application of visas for foreign tourists for nearly four months. After strengthening the prevention and control measures against the new crown epidemic,Now Maldives reopens border to receive first international tourists.
Acting Minister of Tourism Ismail said at a press conference on the 15th that travel to the Maldives is safe, and the country has testing and backup facilities to ensure the safety of tourists.
It is reported that the Maldives received a total of 1.7 million tourists in 2019. Although the tourism industry was hit by the new crown epidemic, the country still hopes to attract 850,000 tourists in 2020, and looks forward to the restart of the tourism industry to promote the rapid recovery of the Maldives economy.
Global cumulative diagnosis of more than 13.65 million cases.As of July 15, the Maldives has accumulatively confirmed more than 2,800 cases of new crowns, of which more than 2,300 are cured and 14 died.