The Dutch Ministry of Health stated in a statement that the Netherlands will cooperate with Germany, France and Italy to develop a new coronavirus vaccine. The four major European economies "jointly explore a variety of promising solutions and are discussing with multiple pharmaceutical companies". The "Vaccine Alliance" formed by the four countries aims to achieve a new crown vaccine produced by "European". The purpose is to develop vaccines in Europe, which can provide sufficient vaccines for EU member states and low-income countries in Africa.
The statement said: "Germany, France, Italy and the Netherlands believe that to succeed, they must adopt a joint strategy and investment."
Agence France-Presse reported that European countries are gradually canceling the "closing city" initiative. Italy has reopened its doors to European tourists from the 3rd and is the first "unblocked" country on the European continent. Germany is scheduled to lift its travel warnings against 31 European countries on the 15th, provided these countries do not impose immigration bans and large-scale "closed cities". The Netherlands may also "unblock" in accordance with European Union regulations.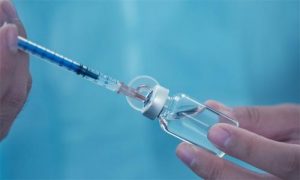 The Dutch Ministry of Health said that France, Germany, Italy and the Netherlands have formed a "vaccine alliance" to accelerate the development of vaccines in Europe to combat the new coronavirus. The "Vaccine Alliance" of the four countries will ensure adequate vaccine supply in Europe and other countries, especially in low-income countries in Africa. The alliance of the four countries and the participation of important pharmaceutical companies in vaccine development will help to achieve results as soon as possible.
The "Vaccine Alliance" of the four countries hopes to reach an agreement with pharmaceutical companies to ensure that vaccines are "widely available, usable and affordable" in the EU.